2019 Women's Spring Retreat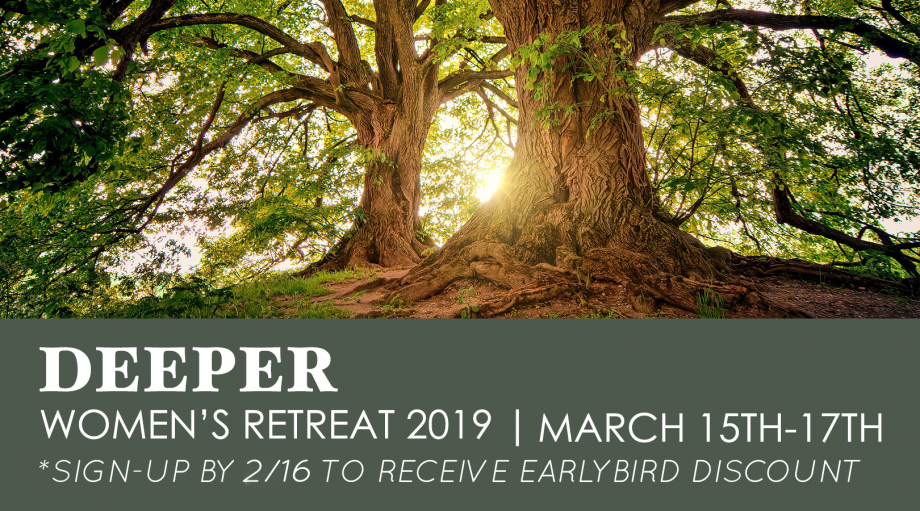 Register Online (any payment method)
Deeper
Author and life-coach Cynthia Cavanaugh will speak on developing deeper faith, deeper fellowship and leaving a deeper impact on the world around us. We hope to wrap all these things into our weekend together, and we hope you will HAVE FUN!
You can learn more about our speaker by checking her website here
Our home for the weekend will be Cedar Springs Christian Conference Center. Check out their website here.
Here are some specifics to help you plan well:
Who should sign up: Any woman 18 & over

When: Carpool up to Sumas on Friday March 15, stopping for dinner along the way.
Cost: $225 - take advantage of a $25 early bird discount if paid in full on or before February 16. If you're 21 or younger you pay only $125 (no discounts).

You can check in as early as 5:30pm, get settled in and enjoy the beautiful grounds.
Our first session begins at 7:00pm.
We'll wrap up on Sunday, March 17 at noon. Just in time to head out of town and stop for lunch with friends.

Scholarships are available, please pay what you can.
Please consider a contribution to our scholarship fund when your register!
If you are unable to attend retreat, but would like to help someone else, choose the "donate" registration type to help another woman attend.

What to bring:

Bible / Paper & Pen
Snacks to share (if desired)
Warm Jacket
Travel Mug
Games or a puzzle if you like to hang out
Hiking Boots if you're a hiker!
Crafts to work on if you like lots of space!
Binoculars for a great view of the wildlife!
No need to bring your own bedding or towels, as both are provided.